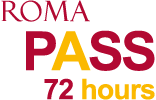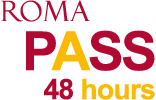 PLEASE NOTE
In compliance with the latest DPCM on procedures to contain the spread of COVID-19 throughout Italy, sales of Roma Pass are suspended until further notice.
People who have purchased the Roma Pass with a withdrawal date between December 4th and 31st, can write to info@romapass.it, indicating the order number and withdrawal code, for support.
Thank you for collaboration
.
News
19/01/2021 The Tourist Infopoint at Ciampino Airport will be closed on Tuesdays, Wednesdays and Thursdays, at least until January 28th.
18/01/2021 In compliance with the latest Italian decree DPCM, the Museums, exhibitions, other cultural institutes and spots are closed until new indications.