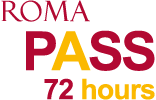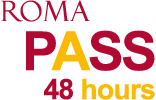 PLEASE NOTE
In compliance with the legal ordinances for the containment of the spread of COVID-19 throughout the italian territory, sales of the Roma Passes are suspended until April 4, unless otherwise updates.
The TouristInfo Points will be closed until further notice.
People who purchased Roma Pass before the 8th of March with the collect date before the 4th of April please, write to info@romapass.it indicating order number and withdrawal code.
Thank you for your collaboration.